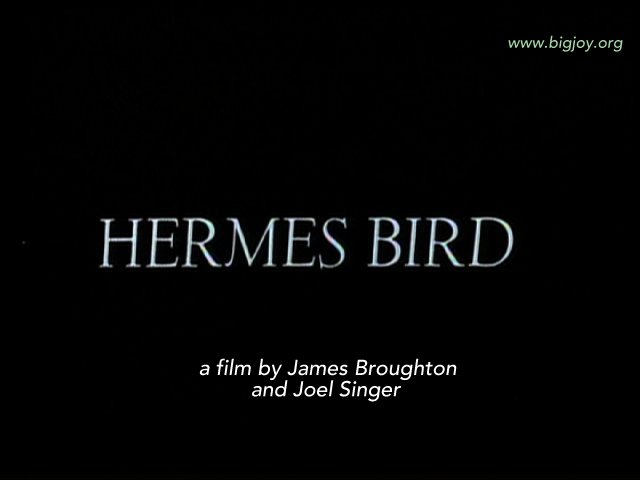 Hermes Bird (1979) film with Joel Singer
Owing to the camera used,  James Broughton and Joel Singer's Hermes Bird (1979), which is essentially an 11 minute film of a penis in various states of erection, is the ultimate statement of "Make love not war."
Why?
There was a camera made to film the atomic bomb going off.  This camera was loaned to the San Francisco Art Institute.  James Broughton (a professor there) and Joel Singer used this camera for their film Hermes Bird.  "Firearm of my spirit," says Broughton in a poetic overdub, "all that flows into flame."
"This is the secret that will not stay hidden."
1979
11 Min
Color
English
DIR James Broughton, Joel Singer
Watch the whole movie (11 minutes) by following the link below.