Just like James Broughton, dancer Nicole Zvarik lives a life of collaborating with other artists. People from all walks of life, actually— scientists, technicians, teachers, you name it. She was also moved enough by Broughton's own story to create a show about it. She uses his work to explore key themes and to reveal her own story, one that mimics Broughton's in certain ways. This weekend her Deep Roots Dance Collective event includes a smattering of Broughton's work, creations that include a mixing of his own styles (think Erogeny) and a melding of her own.
But don't expect to just sit in your seat and watch. "I like to get people moving, talking, mingling, reading poetry, and walking around. I incorporate the audience into every show in some way," says Zvarik.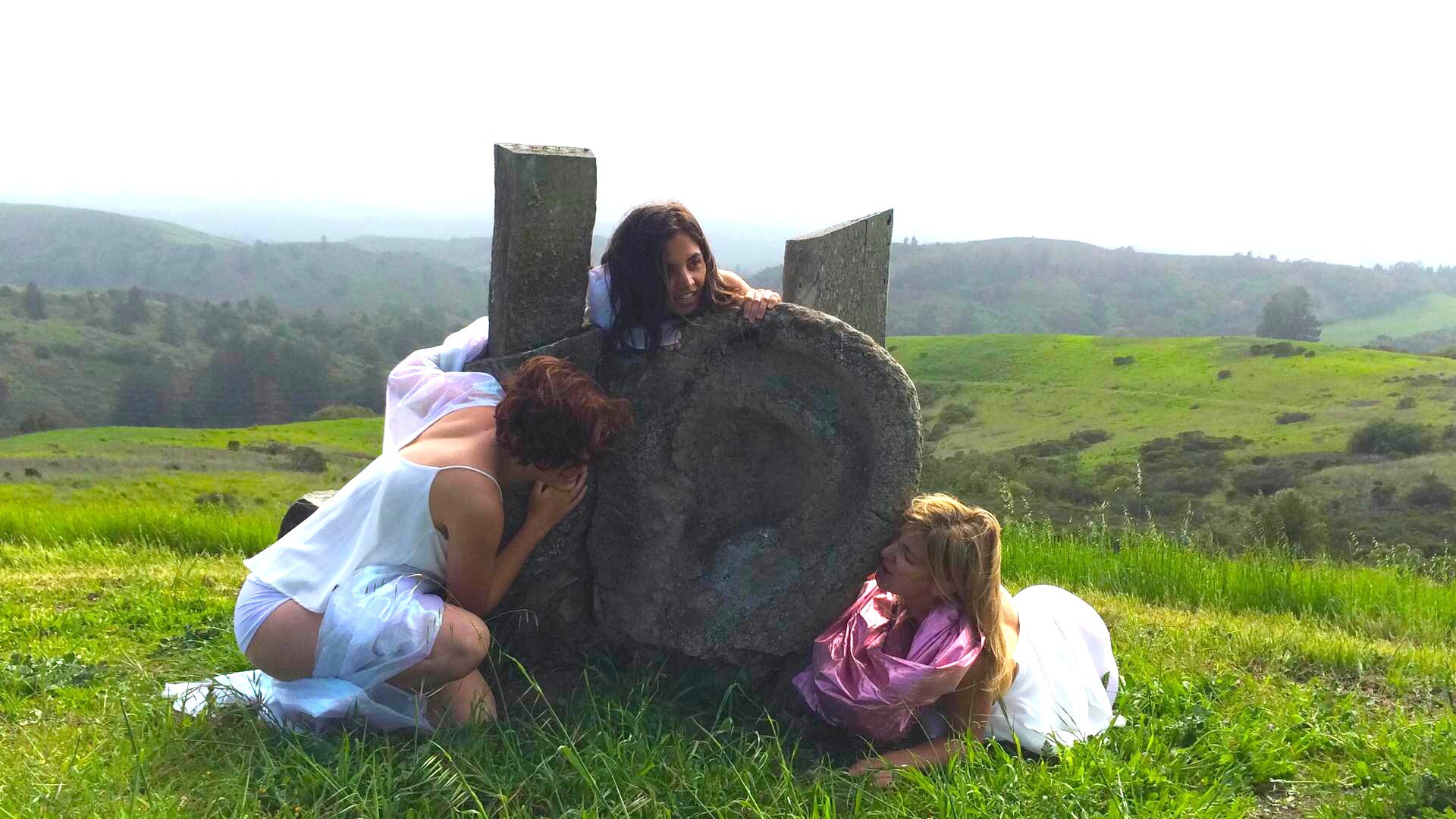 This weekend you can expect to interact with a sculpture that broadcasts images based on your movements. (Created by Jessica Gomula- Kruz.) Audience members will also have the opportunity to play with James' poems using a microphone to record poetry clips, which will be incorporated into the final live dance performance.  The whole event is half interactive installations and half dance performance (both live and on screen).
When we asked her what motivated her to use Broughton's work, she told us that it all started with Broughton's 1967 film, "The Bed." She saw it at the Modesto Film Festival and fell in love.
"I appreciated the outrageousness of Broughton's work. I also like to push the audience into discomfort—so that inspired me about 'The Bed.'" When that led her to watch "BIG JOY" the story became personal for her.
"His story touched me profoundly—especially that he had to wait so long to be able to fully express his sexuality. And his deep love with Joel." Zvarik had a similar experience, which she tells this weekend in her Dance for Camera piece. The piece, directed by Jessica Gomula- Kruzic, is based on Broughton's poem "Always, Ever, and Only."
Zvarik says it "is a dream-like interpretation of my own experience of unexpectedly falling in love with a woman. The poem was so true to how the process unfolded for me. So I used his work and told the story, this time from a woman's point of view."
Incorporating some of her favorite Broughton bits she filmed the piece in the hills of the Djerassi Resident Artists Program in Woodside CA, mimicking the setting of Broughton's "The Bed."  She also used some "body for landscape" techniques inspired by Broughton's film "Erogeny."