If you love poetry and you love James Broughton's poems, you'll want to check out these poets too.  Here's are eight poets we feel are resonant with Broughton's poetry, along with a sample of each of their work.   You'll undoubtedly recognize some of these names, and if you don't know them already– dive in!
1. WALT WHITMAN

Walt Whitman
The Voice of the Rain
And who art thou? said I to the soft-falling shower,
Which, strange to tell, gave me an answer, as here translated:
I am the Poem of Earth, said the voice of the rain,
Eternal I rise impalpable out of the land and the bottomless sea,
Upward to heaven, whence, vaguely form'd, altogether changed, and
yet the same,
I descend to lave the drouths, atomies, dust-layers of the globe,
And all that in them without me were seeds only, latent, unborn;
And forever, by day and night, I give back life to my own origin,
and make pure and beautify it;
(For song, issuing from its birth-place, after fulfilment, wandering,
Reck'd or unreck'd, duly with love returns.)
2. WILLIAM BLAKE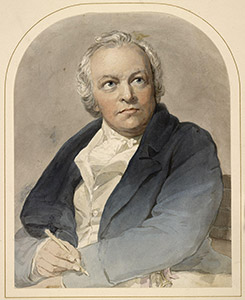 Reeds of Innocence
'Piper, pipe that song again;'
So I piped: he wept to hear.
'Drop thy pipe, thy happy pipe;
Sing thy songs of happy cheer!'
So I sung the same again,
While he wept with joy to hear.
'Piper, sit thee down and write
In a book that all may read.'
So he vanish'd from my sight;
And I pluck'd a hollow reed,
And I made a rural pen,
And I stain'd the water clear,
And I wrote my happy songs
Every child may joy to hear.
3. ALLEN GINSBERG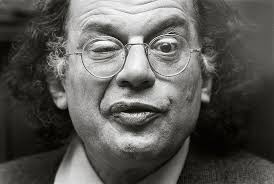 Here's a link to his poem called Sphincter.  You can imagine what it is about!
4. RUMI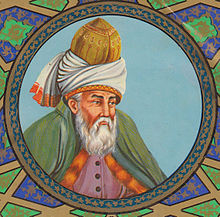 Quietness
Inside this new love, die.
Your way begins on the other side.
Become the sky.
Take an axe to the prison wall.
Escape.
Walk out like someone suddenly born into color.
Do it now.
You're covered with thick cloud.
Slide out the side. Die,
and be quiet. Quietness is the surest sign
that you've died.
Your old life was a frantic running
from silence.
The speechless full moon
comes out now.
5. HAFIZ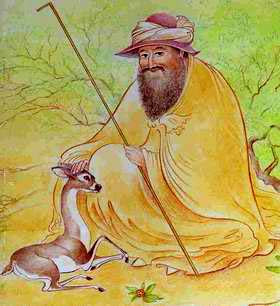 Every Movement
I rarely let the word "No" escape
From my mouth
Because it is so plain to my soul
That God has shouted, "Yes! Yes! Yes!"
To every luminous movement in Existence.
6. ee. cummings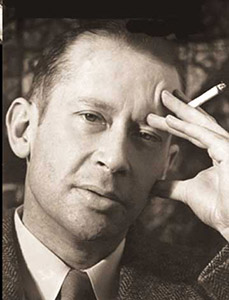 I THANK YOU GOD FOR MOST THIS AMAZING
i thank You God for most this amazing
day: for the leaping greenly spirits of trees
and a blue true dream of sky; and for everything
which is natural which is infinite which is yes
(i who have died am alive again today,
and this is the sun's birthday; this is the birth
day of life and of love and wings: and of the gay
great happening illimitably earth)
how should tasting touching hearing seeing
breathing any–lifted from the no
of all nothing–human merely being
doubt unimaginable You?
(now the ears of my ears awake and
now the eyes of my eyes are opened)
7. DR. SUESS
Waiting
Waiting for the fish to bite
Or waiting for wind to fly a kite.
Or waiting around for Friday night
Or waiting perhaps for their Uncle Jake
Or a pot to boil or a better break
Or a string of pearls or a pair of pants
Or a wig with curls or another chance.
Everyone is just waiting.
8. SHEL SILVERSTEIN
Known for his large collection of children's poems.  You may not also know that Shel is the author of the song, "A Boy Named Sue," which Johnny Cash recorded live at California's San Quentin State Prison at a concert on February 24, 1969.  Listen to it here.
Here's another from Shel Silverstein:
How Many, How Much
How many slams in an old screen door?
Depends how loud you shut it.
How many slices in a bread?
Depends how thin you cut it.
How much good inside a day?
Depends how good you live 'em.
How much love inside a friend?
Depends how much you give 'em.
Earlier this month where we delved into eight different categories of James Broughton's work.  We've made it easy to know when to turn to James Broughton for poetic inspiration.  Check out our article: 8 Kinds of Poetic Exuberance from James Broughton, or if you're interested A Simple Way to Insert More Poetry into Life.